Here talk about units and structures.
IMPORTANT!: Every unit type and structure type should be in a separate topic.
So if you have a new unit idea than open a new topic for it!
Here is an image with a free image collection, you can choose here (or bring from anywhere else) unit images.
Best if every unit/structure idea have a unit image attached.
And also a link here where units or any other tiles can be found:
http://pousse.rapiere.free.fr/tome/index.htm
and especially from here:
http://pousse.rapiere.free.fr/tome/tile ... stiles.htm
Patroid's suggestion is also a good tileset:
http://opengameart.org/sites/default/fi ... ileset.png
Found a free iconset/unitset that is also very useful to have - many animals and fantasy like beings (not for AOS, but for AOF), we can use them and modify them, just we need to give creadit.
http://opengameart.org/content/denzis-3 ... l-tilesets
thi is a sample image, there are more in the pack: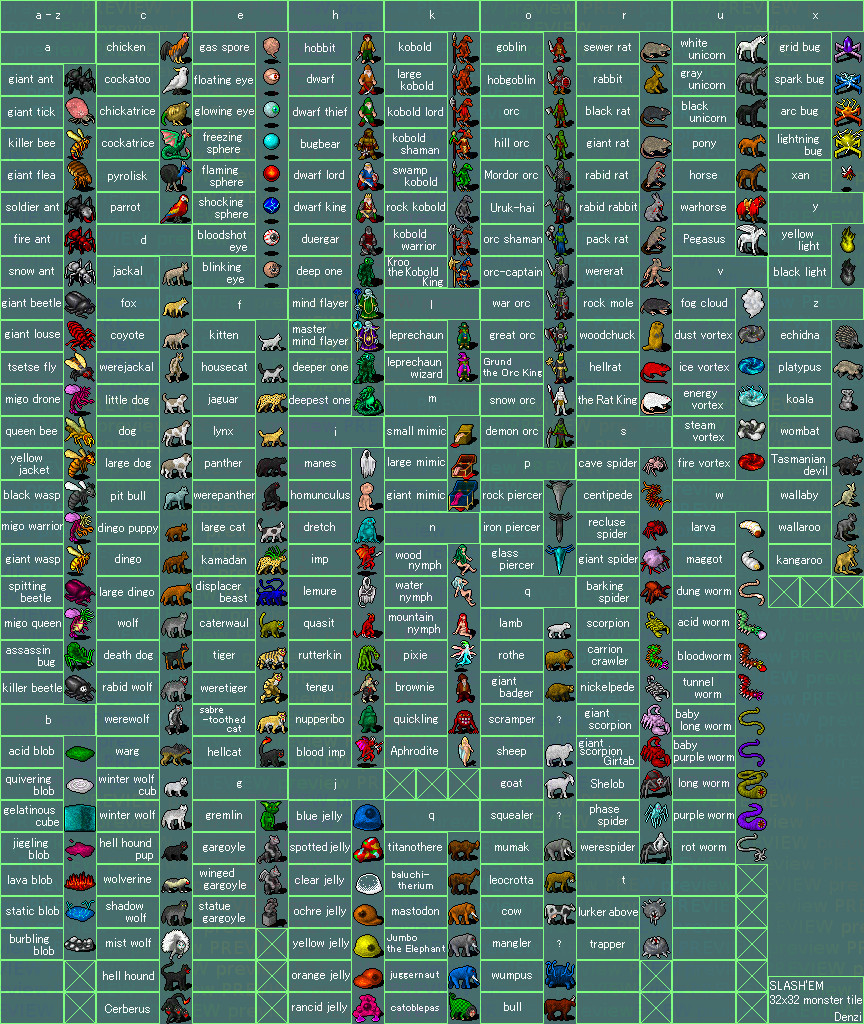 Do not reply to this introductory topic with new unit ideas, open new topic for each of them.