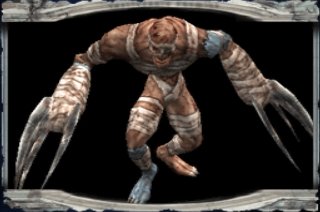 A high speed ninja-alike zombie that uses its imense claws as drill to create underground tunnels to deliver a fatal blow to any unaware target from bellow.
In game it should be a 4 turns creature:
It can be:
- 2 forms unit, one for surface and one stealth for the underground.
Or
- Zombie with one ability to give it stealth that vanishes on attack.
Also, it can:
- Can produce a trap hole to kill anyone who falls on it.
- Can throws spiked/sticky bombs to distract foes while it does retreat to undergroud for another surprise attack.