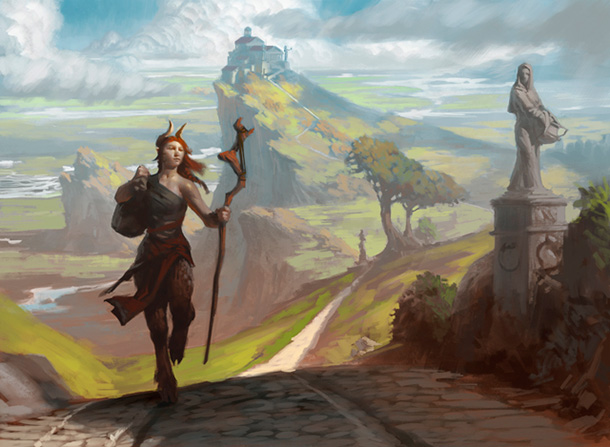 SATYR
Satyrs resemble slightly stocky humans with furry lower bodies and cloven hooves similar to
that of goats. There are no female satyrs,
forcing them to mate with other species
(typically humanoid) in order to reproduce.
Satyrs have pointed ears similar to an elf, and
horns that vary from small stubs about two
inches long to large and curled ram's horns that
protrude about two feet from their head. Their
hair ranges from the more common brown to
hues of reddish orange and the rare white. They
usually sport bushy beards, or at least a goatee.
Satyrs' eyes are usually blue or brown, however
some satyrs have yellow eyes that resemble a
goat's.