First off, thank you everyone for your cooperation in getting this organized. Let's see how this goes
Rules for this campaign can be found here:
viewtopic.php?f=71&t=5043
The Map: (this will be updated at the end of every players turn, and at the end of every round)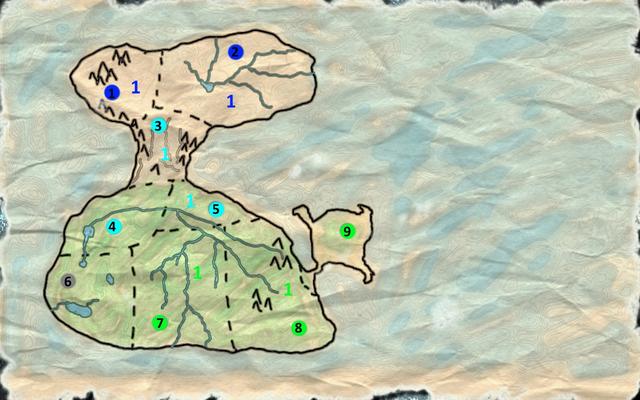 Map key:
1. Sacred Mountain
2. Very Frozen Plains
3. Cave System
4. Imperfect Valley North
5. Imperfect Valley
6. Great Fertile
7. Forest River Small
8. Imperfect Valley South
9. Unknown Island
Order of turns:
Midonik
(Humans),
DoomCarrot
(Undead),
Sunrise Samurai
(Elves),
Puss_in_boots
(Elves),
General Brave
(Orcs)
The order of turns was decided by roll of the dice (literally lol). Don't worry, it is fair and balanced, as order of turns REVERSE each round.
Lastly, here is the trophy for the ultimate winner. You may keep this in your signature as a badge of HONOR if you win this campaign: