These races need unique looking (differently from their normal units) units:
Elves
Dwarves
Undeads
Orcs
Scaledfolks
Right now nearly all campain only units are related to humans or to Lotr.
And because of that it is REALLY HARD to make intresting campain with intresting, unforgettable storyline especially when you need to train units and you can train any units that or other race has. The "Hero" unit can be just missed between same looking non-hero regular units.
Personally what do i need:
dwarves
: 1 mounted hero - on mammonth; 2 melee infantry heroes, 1 priest-looking hero.
this one as cavalry monted hero, in his right hand is axe; also dismounted melee version needed.
this one as a priest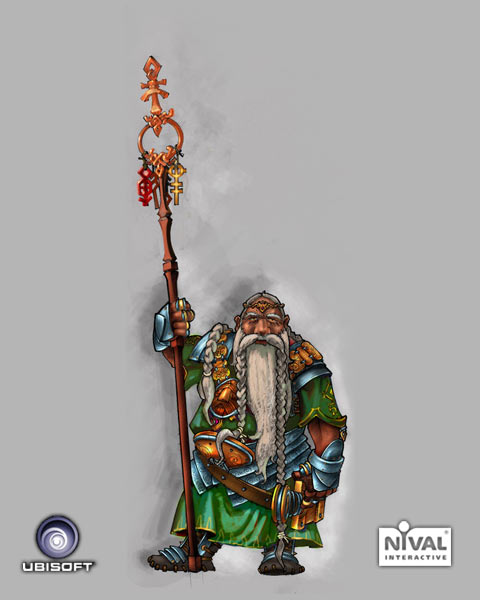 last melee infantry hero of dwarves must have good looking armor, shield and mace. Everything else is on you.
elves
: 2 melee infantry heroes, 1 mounted melee hero (on panther/white tiger or like that, NOT on unicorn)
first hero must look similar to this one but with normal body color and without that bondages on eyes.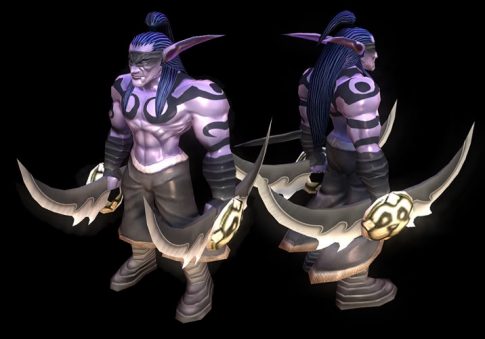 Second melee hero any. Up on you. But with unique looks.
Cav hero must be on white tiger in melee and light armor in blue, light blue and white colors.
undeads
: 1 melee infantry giant skeleton hero, 1 cav hero
Giant skeleton must be an armored variant of skeleton swordman but of bigger size (64x32) with bigger sword and shield.
and last cavalry hero should look similar to this (don't need decorations on armor of horse, armor of horse can have team color)