With a small screen, the selection for buildings in unit selection is unavailable. Please add a scroll bar to this section so I can use the map editor again. New phone, can't figure out screenshots on it or I'd put one up.
Edit: figured it out.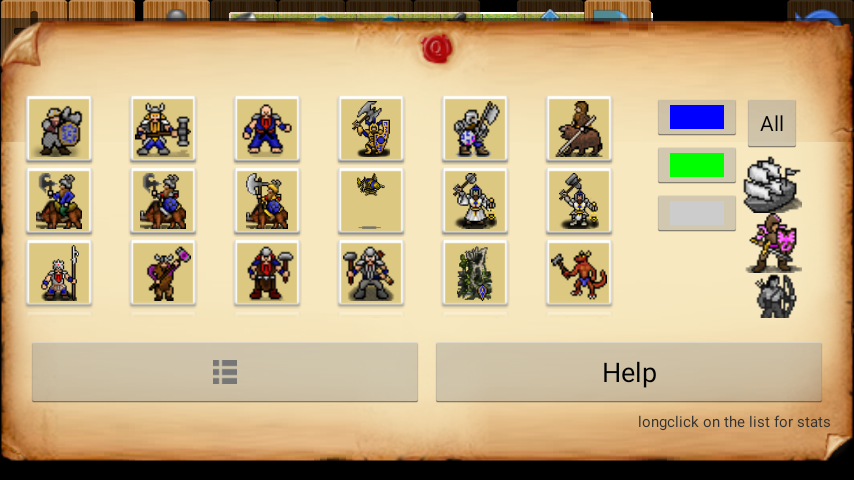 Notice how part of the icon for ranged units is invisible, and the icon for buildings is completely gone.